SYLLABUS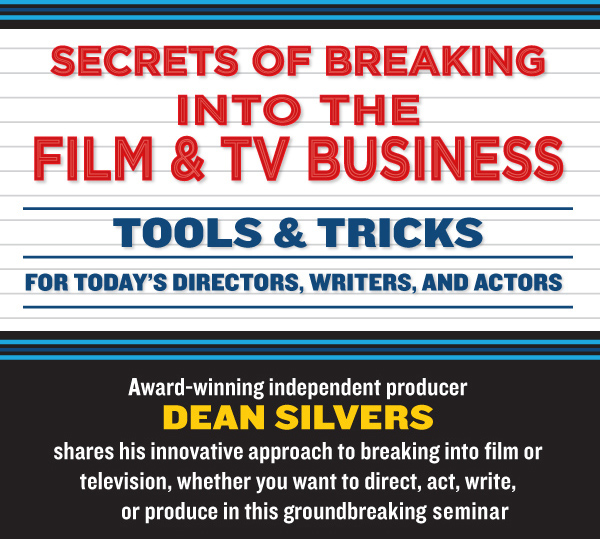 Dean Silvers' seminar is taught in the style of interactive "Case Studies." More specifically, he will go through the entire process of making a movie, from "soup to nuts." At every major step along the way he will setup all the possible obstacles that can occur, seen through actual experiences he has had in producing, writing, and directing films for over 25 years.
Mr. Silvers' "Case Studies" System:
Outline a particular obstacle
Play an actual film or TV clip highlighting the obstacle
Ask the seminar participants how they would overcome the obstacle
Break down the clip while explaining the choices he made in overcoming the obstacle
The seminar will cover 9 basic guidelines:
1. Traditional Film Access Points in the Film Industry
2. Development
3. The Script
4. Pre-Production
5. Casting

Determining Your Budget
Financing / Fundraising

6. Filming
7. Post-Production
8. Sales / Marketing / Distribution
9. Your Next Film
By proceeding in this fashion, the seminar participant will walk away with the knowledge that they've had a real-world experience in the Film & TV Industry. This will get participants started towards making their own product and breaking into the entertainment industry.